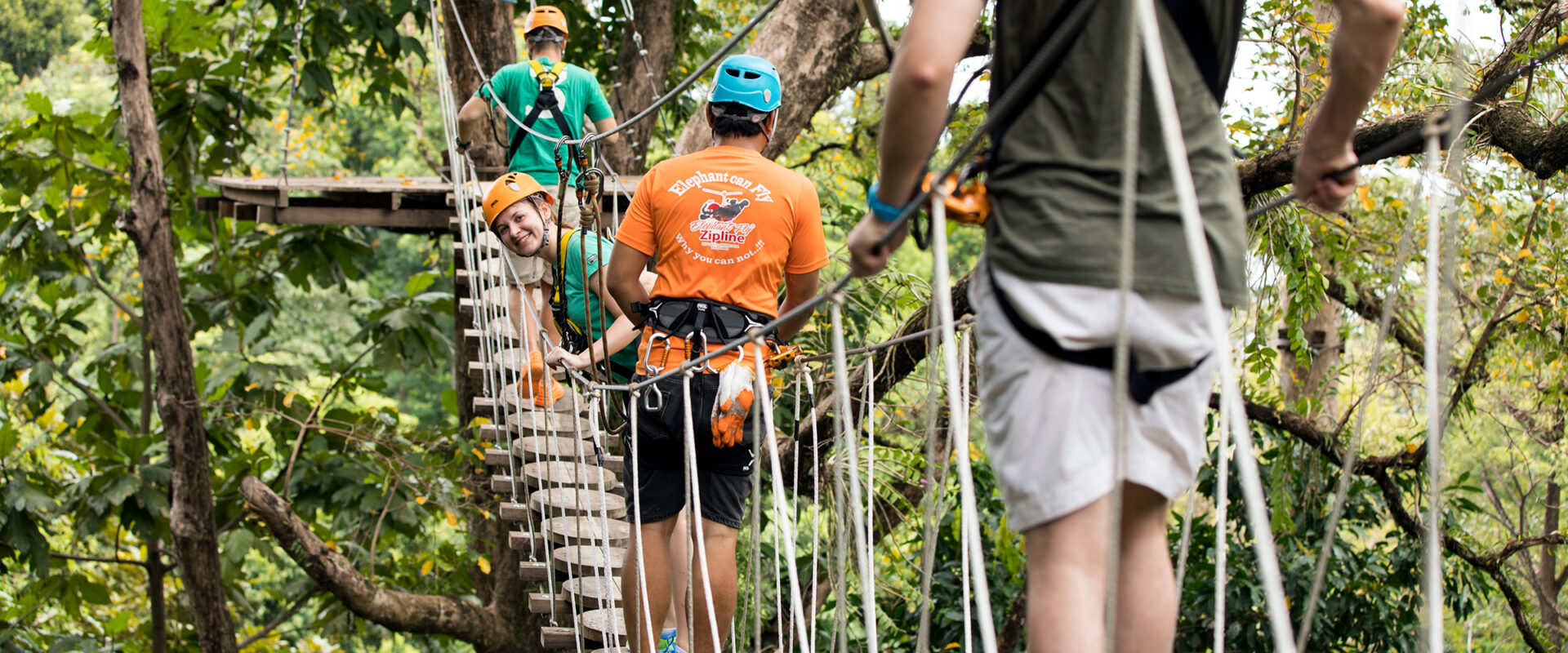 Located on the marvelous Andaman Sea beaches of Southern Thailand Khao Lak (less than 1.5 hours from busy and hectic Phuket) is an ideal tourist destination for travelers in search of a peaceful getaway in the South of Thailand. Three magnificent national parks surrounded by hills sweeping down to this mesmerizing coastline provide a serene and soothing ambiance to relax in. Khao Lak is the perfect blend of greenery of tropical forests and coolness of white sand beaches and is a short trip from your private villa at the Ataman Luxury Villas resort.
Things to Do in Khao Lak
Khao Lak no doubt is jam-packed with natural wonders like deserted beaches, exotic tropical islands, stimulating waterfalls and lush national parks. But there is much more to do and see in Khao Lak beyond nature's bliss. During the peak season, i.e. from November to April you can take delight in several water sports adventures like snorkeling, scuba diving and swimming along with island hopping and sunbathing on the beaches. And in the off-season, you can go for hiking the jungle as well as enjoy the magnificence of the refreshing waterfalls. Do not hesitate to contact us – at Ataman Luxury Villas – to compile an ideal trip for you, according to the current weather and season, so that you can enjoy your stay in luxury villas with private pool in Thailand as best and efficient as possible.
Nightlife in Khao Lak
Although Khao Lak does not offer nightlife as lively as in Pattaya or Patong, the charismatic and welcoming cafes, bars and clubs provide an extraordinary nightlife experience. Some of the popular bars here include Happy Snapper Khao Lak, Memories Beach Bar and Chaba Bar. For an ideal romantic atmosphere there is nothing more beautiful than to replace a vibrant nightlife for peaceful walks along a sandy beach with a clear sky full of stars right next to your private villa with a private pool of Koh Kho Khao island.
Restaurants and Dining in Khao Lak
When it comes to food, you can discover numerous restaurants and dining spaces in Khao Lak that offer authentic Thai food. However, you can also find multi-cuisine restaurants here offering a broad range of cuisines that include Indian, Italian, German, Scandinavian and British.
A Special Tip – Never Miss the Seafood Here!
And if you get tired of street food, you can always order delicious dishes from our hotel restaurant (breakfast – lunch – dinner or something from our bar menu) and even have it delivered directly to your private villa so that you can enjoy Thai and international specialties in absolute comfort.
Shopping in Khao Lak
The shopping scene in Khao Lak has its appeal too: one can discover a number of small and medium-sized shops for a relaxed shopping experience. There you can buy handicrafts, music CDs, DVDs, beachwear and a lot more in La On Village as well as Bang Niang. For purchasing drinks and snacks, you can visit the two supermarkets in Khao Lak, i.e. Tesco Lotus and Nang Thong Supermarket.
Book your own Beachfront Private Pool Villa
Here at Ataman Luxury Villas, we provide you with a comfortable and luxurious stay in private pool villas along with expert guidance on the things to do and see in Khao Lak. Our villa complex with private pools is located on the seafront of Koh Kho Khao Island (part of Khao Lak region) with a private sandy beach, surrounded by tropical greenery offering a scenic and calming stay! Contact us directly to get the best price for our private beachfront villas with private pool and sea view!
You can also follow us on Facebook, Instagram and YouTube to discover more about our villas!
When you book directly with Ataman Luxury Villas, there are some extra benefits waiting for you

Flexible booking policies where you can rebook with us for a different date without any charges or penalties.

Deals with up to 30% discount on your stay.

Extra 10% discount on food, drinks and massage.

Additional help with trip/activities planning and organisation.

Free airport transfer for stays longer than 15 nights.