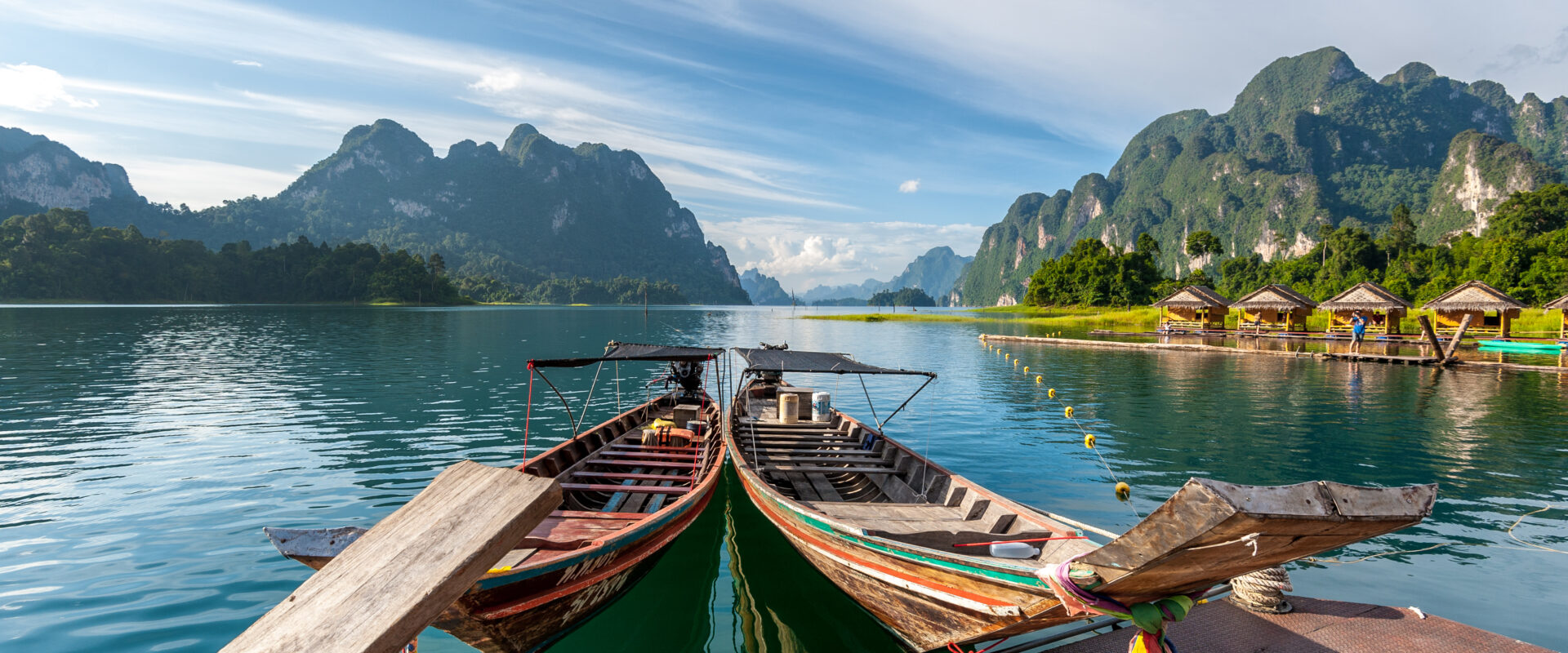 Situated perfectly on the mainland amidst Phuket, Krabi, Khao Lak and Koh Samui, Khao Sok National Park is one of the most popular and admired tourist destinations in Southern Thailand and easily reachable from your beach private pool villa of Ataman Luxury Villas resort. It is the best tourist place for those who love admiring nature and exploring wildlife.
Khao Sok National Park is the perfect combination of nature and adventure and home to hundreds of animal species including Clouded Leopards, Malayan Sun Bears and Wild Elephants. Apart from exploring exotic flora and fauna, here you will get opportunities to get close encounters with elephants, trekking the jungle on foot and canoeing. Isn't that an astonishing experience? And you can end the evening by going over the memories of your unforgettable all-day experiences at your private villa, while treating yourself with specialties prepared in our restaurant and overlooking the sunset over the Andaman sea.
Facts about Khao Sok National Park
Established in 1980, Khao Sok National Park is the 22nd national park in Thailand. The park covers around 739 square kilometers of area and extends into parts of the Khlong Yee, and Khlong Pra Sang forests along with some portions of the Krai Son and the Khao Pung areas in the Ban Ta Khun district as well as the Khlong Sok and Panom areas in the Surat Thani Province. Khao Sok National Park is famous for limestone or 'karst' mountains that surround the mesmerizing Cheow Lan Lake.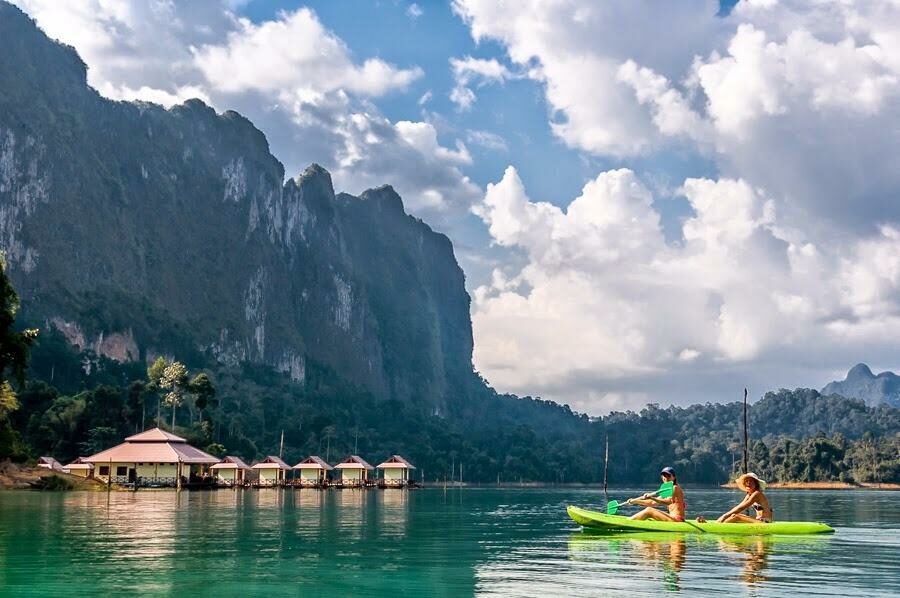 Weather and Climate
The weather and climate of Khao Sok National Park, unlike the other tropical regions of the world, do not vary significantly throughout the year. Khao Sok remains warm and humid year-round and the temperatures usually range from 24 to 31 degrees Celsius. The level of moisture is also quite high, but the frequent showers, breeze and shade offer great relief. While staying at the resort's private pool villas – ATAMAN LUXURY VILLAS – this park is the most ideal place for day trips and full-day adventures, and much closer than many other places, such as Phuket or Phi Phi islands, etc.
Flora and Fauna
Khao Sok National Park is the abode to 311 species of birds, 48 species of mammals, over 30 species of bats, uncountable species of insects, 200 Asian elephants and endangered tigers along with 200 species of plants per hectare.
The Khao Sok Lake
Khao Sok Lake, also popularly known as Cheow Lan Lake, is a stunning tourist destination cuddled up in the Surat Thani Province of Thailand. Located amidst the dramatic scenery of the Khao Sok National Park, this place is a heaven on Earth. The lake is enclosed within limestone cliffs and dense rainforest and has emerald color water which adds much vibrancy to the surrounding lush green rainforests.
Book your own Beachfront Private Pool Villa
Here at Ataman Luxury Villas, we can help you tour in and around Khao Sok National Park. Enjoy a comfortable and quiet stay at your own luxury private pool villa on the beach of Andaman sea with us! Contact us directly to get the best price for our private beachfront villas with private pool and sea view!
You can also follow us on Facebook, Instagram and YouTube to discover more about our villas!
When you book directly with Ataman Luxury Villas, there are some extra benefits waiting for you

Flexible booking policies where you can rebook with us for a different date without any charges or penalties.

Deals with up to 30% discount on your stay.

Extra 10% discount on food, drinks and massage.

Additional help with trip/activities planning and organisation.

Free airport transfer for stays longer than 15 nights.