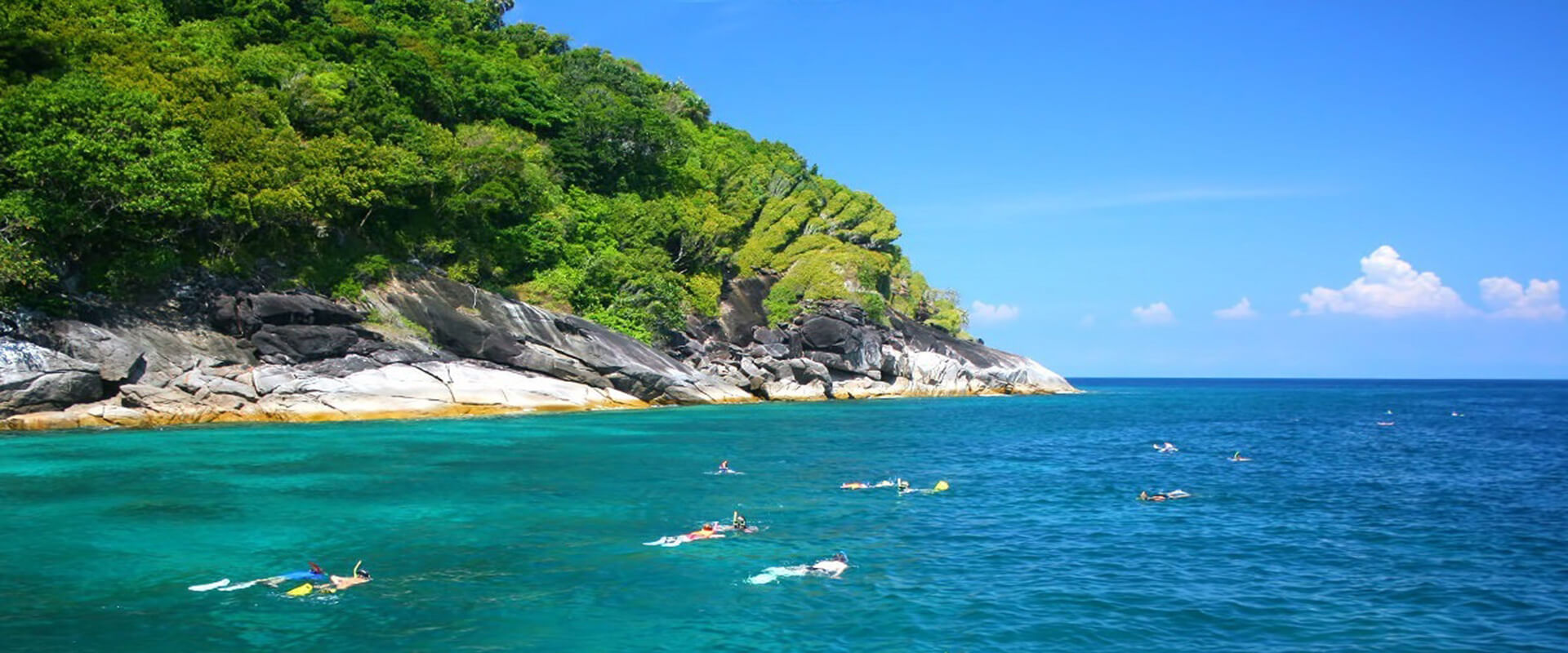 Surin Islands – An Exclusive Destination
Koh Surin National Marine Park in Thailand is one of the most adored island locations in the country. Koh Surin National Marine Park comprises two main islands, namely Koh Surin Nua (North Surin Island) and Koh Surin Tai (South Surin Island) and three satellite islands. The entire Surin archipelago encompasses more than 320 km² of the region that includes the picturesque Koh Tachai Island and magnificent scuba diving at Richelieu Rock.
As with the Similan Islands, the Surin Islands are closest to the guests of our ATAMAN LUXURY VILLAS resort compared to other tourist destinations in southern Thailand, saving you hours on transportation from Phuket, etc. and leaving you much more time to relax at your private villa, in your private pool or at the private beach.
Climate on the Surin Islands
Surin Islands have a tropical climate. The climate here is, however, high in temperature as well as humidity with yearly monsoons typically in October. In between November and April, the weather here is accommodating for the visitors to Thailand as there is less humidity, low rainfall, clear skies, and the temperature remains as high as 30°C.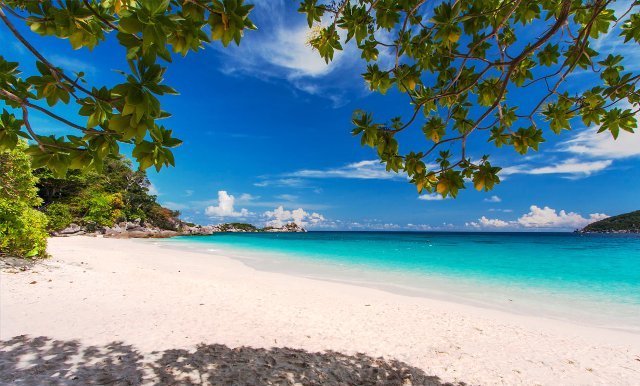 During the months of April and May, there is a rise in the heat and humidity level, with average day time temperatures higher than 35°C. And from June to September, the islands observe the full onset of monsoon, which makes the season inappropriate for tourists.
Note: During the low seasons between May and September, the Surin National Park remains closed due to poor weather and inappropriate sea conditions. It reopens in mid-October when the weather calms down.
The peak season: December to March
And if the Surin Islands are closed, the surroundings of your private villa in our resort are full of beautiful natural places, which you can discover by walking along the deserted beaches or by driving a motorcycle on the empty roads of the island of Koh Kho Khao.
Nature on the Surin Islands
The nature at Surin Islands is vibrant and lush green as it is layered with ancient rainforests. It is also home to numerous exotic species such as Monitor Lizards, Flying Fox, Reticulated Python, and Pig-tailed Macaque, to name a few. Here, you can also discover more than 90 species of birds.
The water nature is extravagant with extensive coastline imparting long fringing reef around the islands. On the eastern side of the Surin islands, you can find over 200 impressive coral species. And the Western side comprises of steeper reef structures speckled with several undersea pinnacles.
You can discover an abundance of marine life surrounding the Surin Islands that include reef sharks, shaded batfish, frogfish, manta rays, whale shark, seahorses, ghost pipefish, napoleon wrasse and octopus along with four species of turtles.
Book your own Beachfront Private Pool Villa
Here at Ataman Luxury Villas, we will help you tour in and around Surin Islands by making your stay comfortable and quiet. If you still have any questions unanswered on the topic, you can contact us directly and we will gladly help you! In order to book your stay with us, please check out our latest promotional offers to get the best price for our private beachfront villas with private pool and sea view!
You can also follow us on Facebook, Instagram and YouTube to discover more about our villas!
When you book directly with Ataman Luxury Villas, there are some extra benefits waiting for you

Flexible booking policies where you can rebook with us for a different date without any charges or penalties.

Deals with up to 30% discount on your stay.

Extra 10% discount on food, drinks and massage.

Additional help with trip/activities planning and organisation.

Free airport transfer for stays longer than 15 nights.