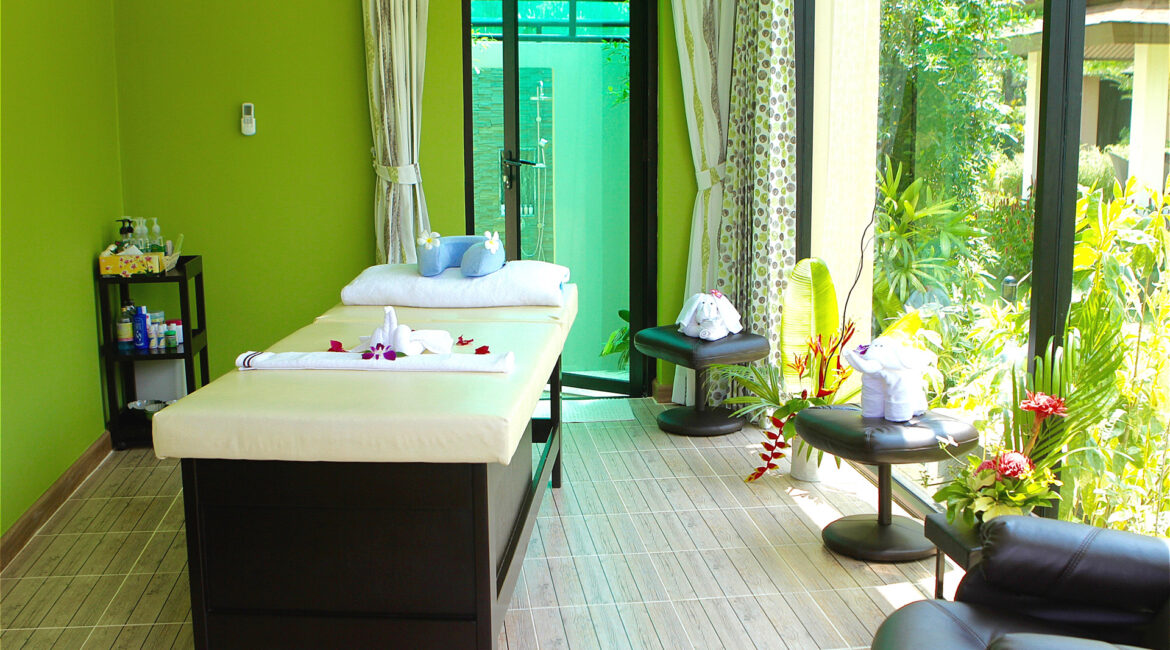 Koh Kho Khao – Spa and Relaxation
When most people think of renting a private beachfront villa in Thailand, relaxation is the word that very often comes to mind.
Visiting Koh Kho Khao is exactly about that, as an important part of the overall experience here at Ataman Luxury Villas is getting a calming and soothing massage from the local masseuses. And you don't even need to travel anywhere, it is all right in the center of the Ataman Luxury Villas' complex!
Furthermore, Thai massage can also be exceptional for healing and treating problematic areas of your body. It is also excellent at helping our guests to quickly recover after a long day of activities or a swimming session at our private beach or swimming pools.
In addition to that, our massage selection is designed to satisfy everyone: Thai, Sports, After Sun (with Aloe Vera), Head & Shoulders, Foot massage and more. Different scrub options and even nail polish can be requested as well.
Here you can check our full Massage and Spa Menu
Also, check out our most recent promotional deals or contact us directly and get the best price for a beachfront private villa on Koh Kho Khao, Thailand!
Follow us on Facebook, Instagram and YouTube to discover more about our villas!