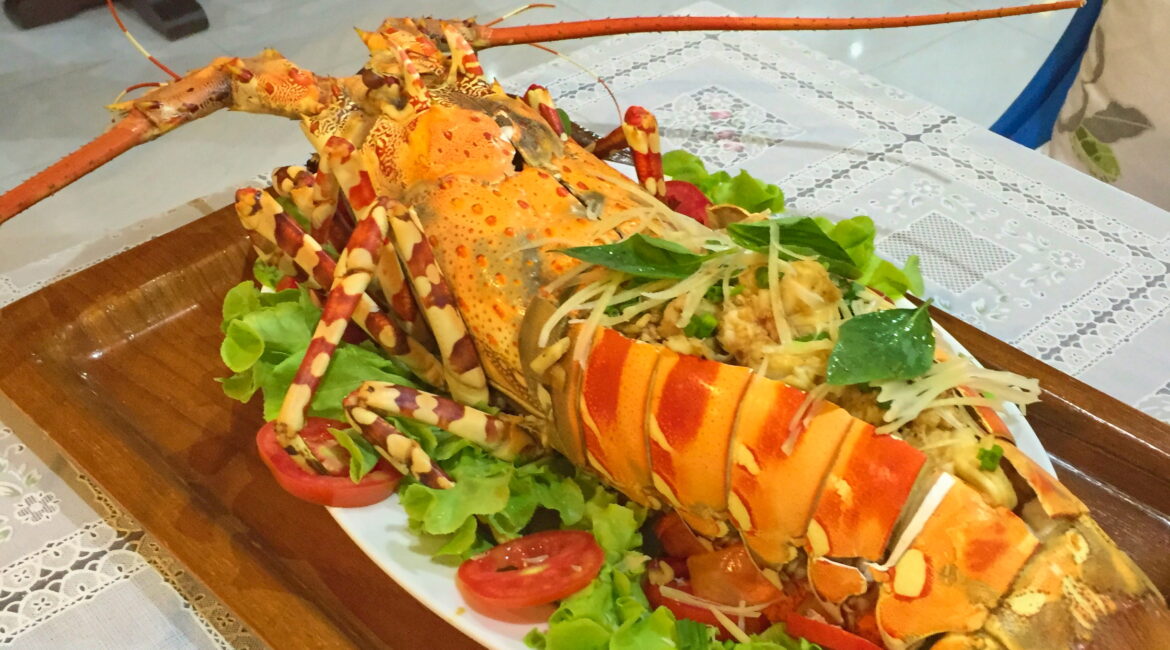 Thai Cuisine at Ataman Luxury Villas

A big reason why many people visit Thailand is its world famous food specialties and delicacies. Tourists from all over the world embark on a culinary journey and a vast majority of them often leaves Thailand extremely satisfied and with plans for another visit in order to continue their exploration of what Thai Cuisine has to offer. Here at Ataman Luxury Villas on Koh Kho Khao we try our best to provide our guests with as many delicious Thai dishes as possible.
It is well known that each part of Thailand has its own way of preparing different signature foods. And our private villa resort is no exception! As our chef has spent the majority of his life in the Southern Thailand, and Koh Kho Khao in particular, his cooking style is heavily influenced by the local traditions. His style is rather unusual and can showcase something new and unique even for those who have traveled to Thailand many times before. For example, one of our chef's specialties and something you don't see in many restaurants is the Detox Lasagna Salad, which is a great option for those looking for something lighter on the stomach and with a great taste!
Recognized All Over the World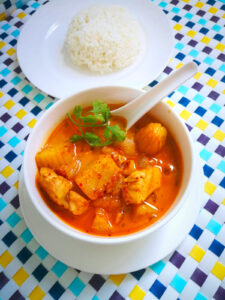 An interesting fact is that the 2017 poll by CNN Travel had 7 Thai dishes among its top 50 entries, the most out of any country on the list. It included dishes such as world famous Tom Yum Kung, Som Tam (or Papaya Salad), traditional Pad Thai, Thai Massaman Curry, Green Curry and Thai Fried Rice. A more recent CNN Travel poll from 2021 even puts Thai Massaman Curry at the very top of the list. All of these dishes are available at Ataman Luxury Villas Koh Kho Khao and are very popular among our guests!
Furthermore, when you travel to Thailand seafood is something that is always on your mind. As our 5* private villa resort is not far away from the local fishing markets, there is always fresh seafood available all-year round! The options are truly limitless: huge Squid, Honey Shells, Mussels, Crab, various types of Fish, Prawns of all sizes, Lobsters, etc. All of the above can be cooked in multiple ways and are pretty much guaranteed to appeal to the vast majority of people.
Private Restaurant at Ataman Luxury Villas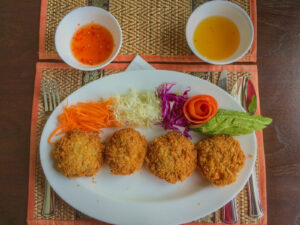 In order to taste the best food that Thailand has to offer you can visit our Private Restaurant that serves our guests exclusively with various Breakfast, Lunch and Dinner options. You can check the full Menu here. These delicacies can be served at the restaurant itself or brought directly to your private villa where you can enjoy them in peaceful solitude without any disturbances.
As many of our guests are travelling to Thailand with their kids, our chef has some not spicy Thai-style dishes in store for them as well. Some of the most popular options for children at our private villa resort are Shrimp Cakes, Spring Rolls, Tempura Shrimps, Chicken Satay and Shrimp Cakes, just to name a few.
A nice selection of clear soups, such as Mushroom soups or Noodle soups with Chicken, Shrimps or Pork is also available.
Less Exotic Options and Desserts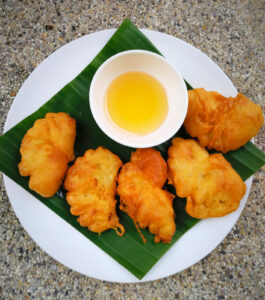 Of course, Ataman Luxury Villas still provide non-Thai dishes on the Menu if you want to mix things up a little and taste something less exotic, such as Spaghetti dishes, Caesar Salad, Fish and Chips or a Steak made from local Beef or Pork. French Fries or some Boiled Corn can also be served for the kids.
In addition to that, after the main course is finished, our customers can enjoy fresh Thai fruits, such as Mango, Watermelon, Mangosteen, Dragon Fruit, Rambutan, Passion Fruit, Pineapple or Papaya. You can also try some famous Thai-style desserts such as Mango Sticky Rice, Deep Fried Pineapple/Banana or Fried Ice Cream. This is something you simply cannot miss out on! Relaxing on a private beach or by a private pool at your own beachfront villa with some delicious and fresh Thai fruits is something that is a definite must in order to have a truly complete holiday in Southern Thailand.
Book your own Beachfront Private Pool Villa
Ataman Luxury Villas 5* resort offers the best luxury experience on Koh Kho Khao and you can get the best price available online for your stay with us by checking our latest promotional deals or contacting us directly! We are always happy to help if you have any questions!
You can also follow us on Facebook, Instagram and YouTube to discover more about our villas!