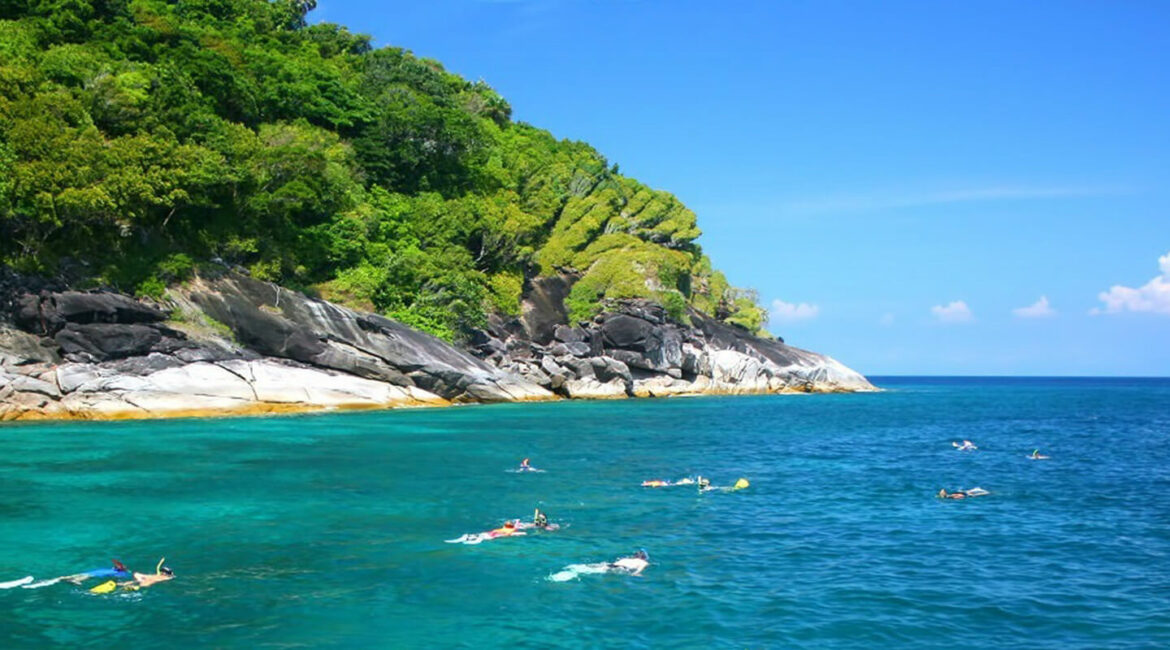 Why Book a Koh Kho Khao Vacation This Year
Thailand, also known as Prathet Thai by the locals is one of the most vivacious Southeast Asian countries. "Thailand" literally translates to "Land of the Free". So if you are on a hunt for the best vacationing destination this winter, then do count on Thailand! Why? Following are the top reasons that will make you consider Thailand as your ultimate holiday destination for this year! Check them out –
Thai food is one of the best foods to try in the entire world, especially the street foods. You can try out some of the best street foods there like the spicy and tangy tom yum soups, hot and sour dish made of kaffir lime leaves, lemongrass, and galangal, rice with zestypan-fried crabmeat, garlic and garden-fresh yellow chilies.
The Thai people are traditionally amicable and greet you with a pleasant gesture, the Wai where the locals bows slightly with their hands together. Another amazing gesture that will give you friendly vibes in the country is that the Thai people invite you to eat family-style delicious meals. The country has a motto mai pen rai which means do not worry or it is okay, hence you get a casual and friendly vibe everywhere.
There are three major seasons in the country and fortunately all the seasons are suitable for vacationing, traveling and enjoying the nature there. However, the country gets busier during the dry season. On hot days, tourists take delight by strolling at the dreamy beaches found along the mighty coast of Thailand. And during the monsoons Bangkok and northern Thailand are the popular destinations in the country. All in all, Thailand won't disappoint you in any season and will rejuvenate you with its plethora of sunshine and positive energy.
Are you a night owl? Then Thailand has immense surprises for you. You can head to Khao San Road for boozing up with like-minded people. And if you are looking for nightlife fantasies then you can have a good night out experience in Bangkok, Pattaya, Phuket and more. The country is also renowned for jazz bars and reggae along with some of the finest LGBTQ nightlife experiences.
You can discover more than 40,000 Buddhist temples in Thailand. All these structures date back to different dynasties and each temple reflects the architectural grandeur of the era in which it was built. So if you wish to satisfy your bend towards spirituality then you can visit one of these Buddhist temples and enjoy an inner peace.
Thailand is as adventurous as peaceful. If you are looking for adventures here then you can go for white river rafting, trekking trails, surf the waves, try out zip lining through the forests and there is more. And if you are an animal lover, then you can visit elephant sanctuaries.
Home to a number of beaches, mountainous terrains and national parks, Thailand carries a wide variety of wildlife. From tigers, wild boars, monkeys to elephants and more you can find a wide variety of flora and fauna here. Thailand is hence a paradise for animal lovers! Some of the unusual species include gentle whale sharks in the ocean that pass through Koh Tao Island and Kitti's hog-nosed bat (smallest mammal of the world).
Thailand has a number of festivals lined up throughout the year. And some of the festivals are quite strange and unusual. The festivals of Thailand include Songkran, which involves nationwide water fights during April and Phuket Vegetarian Festival, which involves frightening self-mutilation.
Pleasant and Luxurious Stay –
Thailand is filled with a number of luxurious beach villas that offer pleasant and comfy stay to the travelers. Among the many, Ataman Luxury Villas 5* villa complex offers the most mesmerizing and comforting stay. You can make your stay memorable in one of our beach villas in Khao Lak surrounded by tropical greenery.
Bangkok is the ultimate paradise for shopaholics. A large number of shopping malls await tourists with lucrative offerings. Not just Bangkok, but the entire country is filled with markets which you cannot find anywhere else in the world. From street eats, antiques to clothing and more you can find everything you wish to buy in the country.
Book your own Beachfront Private Pool Villa

–
If you have chosen Thailand as your holiday destination this year and are looking for a good stay option, then we at Ataman Luxury Villas are your best bet. We offer the best Khao Lak Villas which are located on a private beach and are surrounded by tropical greenery offering calmness and comfort par excellence. To know more about our beach villas in Khao Lak get in touch with us at  +66 93-690-5462 OR +66 83 174 4028. You can also contact us directly through our website.
For latest updates follow us on Facebook and Instagram. You can also subscribe to our channel on YouTube to discover more about our Khao Lak Villas and their splendor.