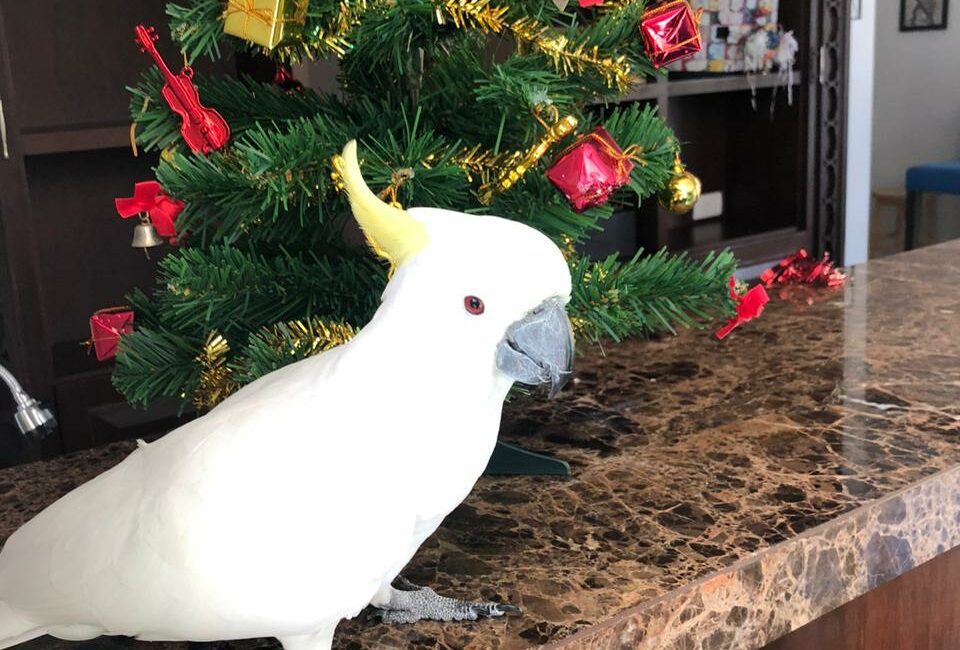 Christmas in Khao Lak – A Dream Holiday to Remember
Christmas season is already on! Although Christmas is not celebrated traditionally in Thailand but it is one of the best destinations to visit during this festive season. Planning a trip to Thailand this Christmas? Then, the country will not disappoint you! Christmas holidays in Thailand are jovial. You can find every mall in Bangkok lit up with lights and the decorations are simply mesmerizing. From Christmas trees to shops dedicated to the festive mood to discounts on stays and other stuffs, Thailand makes Christmas season rejoicing.
Why Choose Thailand for Christmas?
The scintillating land of beaches does not need any reason to be the best holiday destination for families and friends. However, there are a couple of things that you must know to avoid any hassle during the holidays in Thailand.
Thailand is the shopping paradise for all shopaholics and you can shop any time of the year. However, during Christmas you get better offers and deals on your preferred buys.
You can enjoy your Christmas with the warm and welcoming folks of Thailand. You will get a lot of drink opportunities in this tropical heaven.
Strolling through the beaches during Christmas is an out of the world experience, which you can enjoy in this beautiful country. You can try making ice statue on the sandy beaches here.
Most important reason of spending Christmas in Thailand is it is budget-friendly.
As already mentioned Christmas in Thailand is one of the most exciting experiences where you will have fun and relaxation. There are a number of places in Thailand where you can have the best Christmas experience. However, Khao Lak has something special to offer!
Some of the Top Places in Khao Lak to Visit this Christmas
Khao Lak in Southern part of Thailand is renowned for its tranquil beaches. It is one of the best getaway spots for relaxation. With its stunning landscapes comprising of mountains and seas, this place is a real treat to the eyes. And during the winter the waters are calm and clear offering you a number of water sports adventures such as snorkeling, diving and swimming. You can also take delight in the exotic wildlife here by visiting sanctuaries and zoos in Khao Lak.
Top places to visit in Khao Lak this festive season include:
At Khao Sok National Park you can enjoy the nature as well as have adventurous experiences altogether. This national park is spread over 285 miles that boasts the renowned population of the stinky corpse lily known as RafflesiaKerrii. You will get an opportunity to see the 3 feet across the lily and can experience its smell. Besides this there are deer, tapirs, bears, marbled cats, tigers, elephants and many more. Also, you can relish a beautiful lush jungle along with a fascinating coastline in Khao Sok which is one of the oldest rainforests. Check out our article to learn more about Khao Sok National Park.
Tong Chong Fa Waterfall is 4 miles away from Bang Niang. It is the place where you will discover a few scenic waterfalls in Khao Lak. When you climb over the steep trail, you will enjoy the walk by the waterfall after which you will experience a relaxing fish foot bath there. You can also take delight in natural spa treatments here. The entire experience is immensely invigorating.
Take a bath with the elephants in the clear waters of Thailand in a backdrop comprising of a gorgeous waterfall. If you are on a family trip and have kids along with you then this place is an ideal option for you. It is an experience for kids of all ages. You can also enjoy your day with elephant rides and thrilling experiences around the lagoon.
Khao Lak Discovery Elephant Trekking
If you are a nature lover and looking to explore natural wonders in Khao Lak then Khao Lak discovery Elephant Trekking offers you the opportunity. This trekking will also let you experience the traditional Khao Lak life. Spend your day by taking the elephant trekking and enjoy the enticing natural bliss. Besides the elephant trek, you can also enjoy lightweight bamboo raft that make up a tranquil experience. It is one of the most adventurous treks to relish.
Get fascinated by the exotic marine turtles by visiting the turtle sanctuary where these creatures have been provided legal protection as per the Phang Nga Coastal Fisheries Research and Development Center. You can also find Clownfish breeding arena.
Christmas Point is one of the top diving spots in the world and is located near the Similan Islands. You can get here on speedboat tours to reach the point quickly and enjoy more stay time in the water. Here you can also enjoy snorkeling and spot sea turtles and dolphins.
Apart from these there are several other destinations that you can enjoy this Christmas season with your family and friends in Khao Lak.
To enjoy Khao Lak to the fullest you need to make at least a two to three days stay. And to make your Christmas even more enticing and pleasant in Khao Lak, we at Ataman Luxury Villas have brought you some of the best deals on our Khao Lak Villas.
Our Christmas Deal
Our Offer this Christmas includes a discount of 20% on a minimum stay of 2 nights. This deal is available for limited period that begins on December 11 and ends on December 27. This offer is available for any of our beach villas in Khao Lak. There are also extra deals of 20% discount for extension nights, 10% discount on food and beverages at our restaurant and 10% discount on massage services.
Booking Conditions: Must be booked 3 or more days in advance
Condition – 100% Prepayment
Cancellation Policy: non-refundable
So make your stay an incredible experience by choosing our luxury villas in Khao Lak. Our Khao Lak Private Pool Villas offer you the most luxurious and comfortable stay while providing you with the most picturesque views of nature all around.
For more details call us today at +66 93-690-5462 OR +66 83 174 4028. You can also contact us directly through our website.
For the latest information you can follow us on Facebook and Instagram. You can also subscribe to our YouTube channel to discover more about our Khao Lak Villas and their grandeur.